Flying For Hope, Changing Lives One Flight at a Time
By Krista Martinelli
Trisha hadn't seen her Dad in many years. When she found out he was on his death bed in Arizona, she didn't know how she would have the means to make the trip from Poughkeepsie, New York. She simply couldn't afford it. Then she found out about Flying For Hope, an organization founded by Susan Worline. Flying For Hope provided her plane ticket. Tricia was able to spend one week with her father before he passed. She says, "I spent the best week of my life with my Dad."
Flying For Hope raises funds and collects donated frequent flyer miles to pay for airfare and other expenses of those who need to visit a terminally ill family member or need to attend a funeral, or any type of crisis situation. Worline, who used to work for Hospice in the Chicago area, saw a need and created the nonprofit organization to help with those in need.
It all started in August of 2012 when her cousin posted on Facebook, asking if anyone needed a roundtrip airline ticket. Worline suggested he donate it to Hospice. Because of this, a 21-year-old girl was able to fly from New York City to Seattle to see her grandmother before she passed away. "Based on this, I got the idea to start my own charity. I was so excited about it that I was up until 4am doing research. The name Flying For Hope came to me and it stuck," says Worline.
How does Flying For Hope get donations?
According to Worline, usually the donations come in from their website. People can also contribute their frequent flyer miles through an airline voucher or convert their credit card points into cash. Another way to give to Flying For Hope is through Amazon Smile. "Each airline is different," says Worline. "But this is the perfect way to donate, if you have extra airline miles and want them to go to a nonprofit organization."
In another example of bringing people together, two sisters both had stage 4 breast cancer. They wanted to spend their last days together. One flew from Mobile, Alabama to San Francisco, thanks to Flying For Hope. They were grateful to spend their last days together in Hospice at home.
Save the Date for the "Love is in the Air" Events
The Flying For Hope charity golf scramble and gala attracts more attendees each year. In 2019, the "Love is in the Air" events will take place Valentine's weekend. The charity golf scramble will be held on February 14th, 2019 at PGA National Resort & Spa. The Gala with a silent and live auction will be held Saturday, February 16th at PGA National in the Grand Ballroom. While this is the 6th annual event, it's the first time Worline is holding it in Florida. It was previously in the Chicago area, where she lived previously. For those willing to be a sponsor, donate or provide a service or goods from a local business, see the contact information at the end of this article.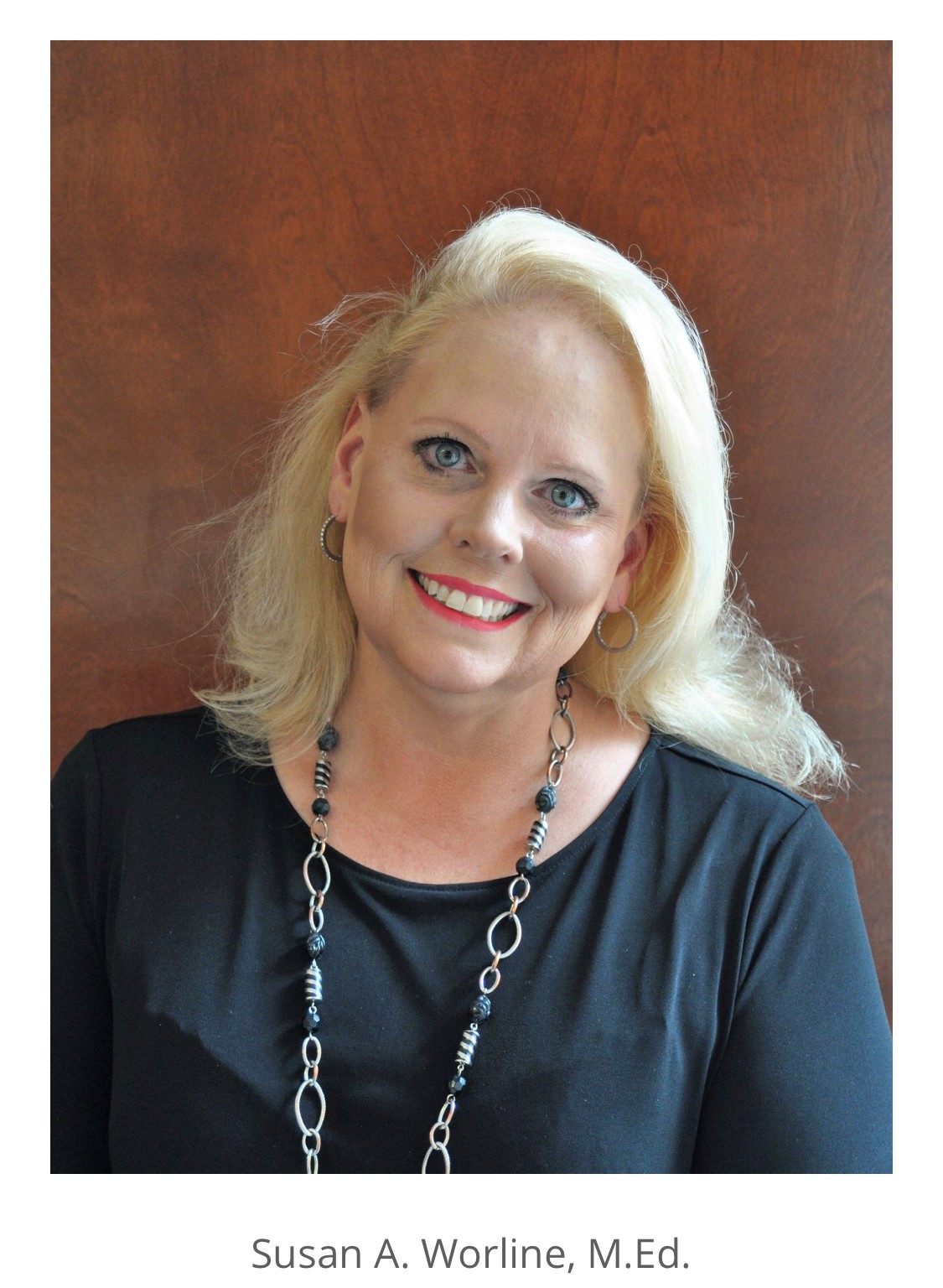 Mercedes Benz is sponsoring a hole-in-one contest on the golf scramble day. Someone who gets a hole-in-one will receive a Mercedes Benz! There will also be a contest for the longest drive, and the winner will receive a trip. On Friday, February 15th from 1-3, PGA is holding a Fitness & Beauty tour with celebrity sisters Amy & Jo Jo McCarthy to provide support to Flying For Hope. Amy & Jo Jo McCarthy are the sisters of Jenny McCarthy and cousins of Melissa McCarthy. They will provide expert beauty and fitness tips to the public. Meanwhile, those attending the gala are invited to a day of beauty with celebrity make-up artist Jo Jo McCarthy (8:30 to 4:30pm) on Saturday, February 16th.. She's done make-up for "Dancing with the Stars," "So You Think You Can Dance," and several other popular shows. Space is limited and is on a first come, first serve basis. For more information please visit https://flying4hope.com/.
The gala will consist of a cocktail hour, hors d'oeuvres, dinner, dancing, and an open bar. With New York Metropolitan Opera singer Lucia Wehr singing the blessing, auctioneer Jay Zeager leading the live auction, and Kenny Mondo Productions providing entertainment & the DJ, the gala will be a lively event. The gala's title sponsor this year is CBD Medical, based out of Lexington, KY (cbdhempmeds.net & 1meanbean.com). Some of the platinum sponsors thus far are TreSkinRx, The Giving Tree, Motiv8mbn, & Make-Up by Jo Jo. The event will be filled with special bonuses and celebrity guests. LaCosta Jewelry will also be displaying and selling their jewelry during the cocktail hour. Tickets to the "Love is in the Air" Gala are $175 before 12/15/18.
Getting the Word Out
Susan Worline is an excellent networker. She has her own networking group, the LMM group, who meet locally once a month. "When I was new to the area (about 18 months ago), I introduced myself to all of the local businesses," says Worline. When someone makes a donation to Flying For Hope, she makes a point of thanking the person in person and shaking their hand. She's also a member of a women's chamber and the North Palm Beach County Chamber. The Flying For Hope events are included in the Notables section of the Palm Beach Post. Although it's a challenge moving a gala from Chicago to Palm Beach Gardens, she is good at getting the word out.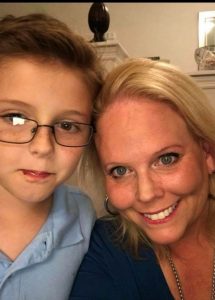 Flying High
Flying For Hope has provided over 200 flights to people in need to date and has helped over 400 people. Thanks to social media, videos, emails and an active board of directors, people are getting to know the name Flying For Hope. They are also offering a car wash on October 20th in the Wendy's parking lot at Hypoluxo & Jog Rd. Worline uses the help of Park Vista High School students, who can get their community service hours by volunteering for Flying For Hope.
I asked Worline about her biggest challenge as a nonprofit organization. According to Worline, the need is far greater than their ability to provide the plane tickets. The American Cancer Society refers people to Flying For Hope several times per day. They also get referrals from Cancer Treatment Centers of America. Worline appeared on Steve Harvey's show in 2014, which created a buzz about Flying For Hope. As the word continues to get out, Flying For Hope grows and attracts more donations. Just as you would expect from any nonprofit organization, Worline wishes she could help even more people in need.
When Flying For Hope is contacted by someone in need, Worline asks them to complete an application. She then researches the request before approving it. On some occasions, she has turned down applicants. "There's definitely a vetting process," explains Worline. On one occasion, she even helped the authorities track down a woman who was wanted by the FBI. Needless to say, she does good research with each case.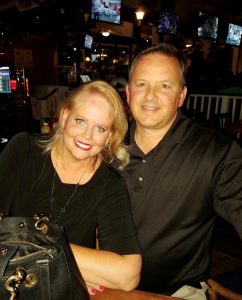 Worline lives in Lake Worth, FL with her husband Timothy and three kids, who are 10, 14 and 20. The whole family plays a part in Flying For Hope, including Timothy serving as treasurer. It's also a national organization with board members and an office in the Chicago area. Worline is an accomplished woman with the ability to speak 15 languages. She has published five books, one on languages titled "Lots of Languages" and four books on the subject of Real Estate.
In summary, Worline says, "You don't realize the impact you have by taking that financial burden off of people when they are going through a crisis." She is very grateful for all of those who have made donations. Currently, local businesses are invited to sponsor both the golf scramble and the gala. "There will be lots of recognition for our sponsors," says Worline. She mentions that everyone's business card will go into each gala attendee's goody bag. Also, Flying For Hope is always looking for volunteers. "It's a win/win situation," says Worline. "Flying For Hope benefits from your donations and service while you receive the goodwill that comes as a result of your generosity."
Flying For Hope
Facebook.com/FlyingForHope
Instagram: flying4hope
Twitter: @flying4hope
(630) 780-0129
South Florida Office:
7765 Lake Worth Road, #358
Lake Worth, FL 33467
Chicago, Illinois Office:
1770 S. Randall Rd, Suite 314-A
Geneva, IL 60134