Interview by Krista Martinelli, Photos by Geoff Tischman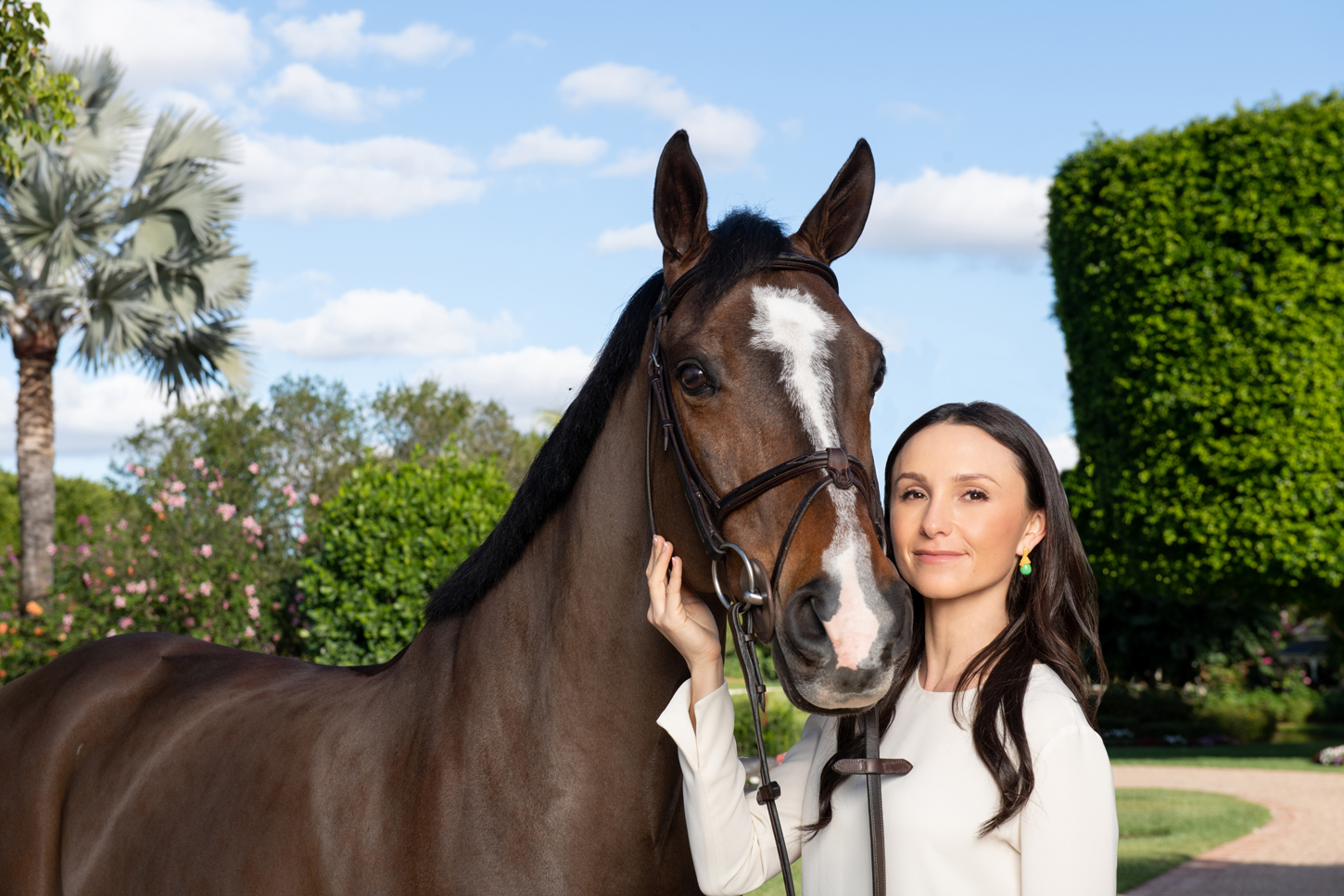 AW: How and when did you decide that finding homes for pets was one of your passions?
GB: I've always been an animal lover.  I decided in 2008 to adopt a dog.  I looked online and looked around.  I went to a rescue organization in Jupiter.  Not finding a dog there, I took a wrong turn on the way back and went to Belvedere Road accidentally.  I drove right by Palm Beach County Animal Care and Control. It was meant to be. Seeing all these dogs in a high-kill shelter was an eye-opening experience for me.  There are so many different breeds and different ages of dogs. I ran into a fellow rider.  He was adopting a dog, and I looked at the dog's brother.  That's when I found Hugo, a hound mix, and adopted him. 
For every dog that's lucky to get out of the pound, there's thousands more that won't.  There and then I decided to devote my life to it.  Coincidentally I just adopted a chihuahua two days ago.  Now I have six dogs total.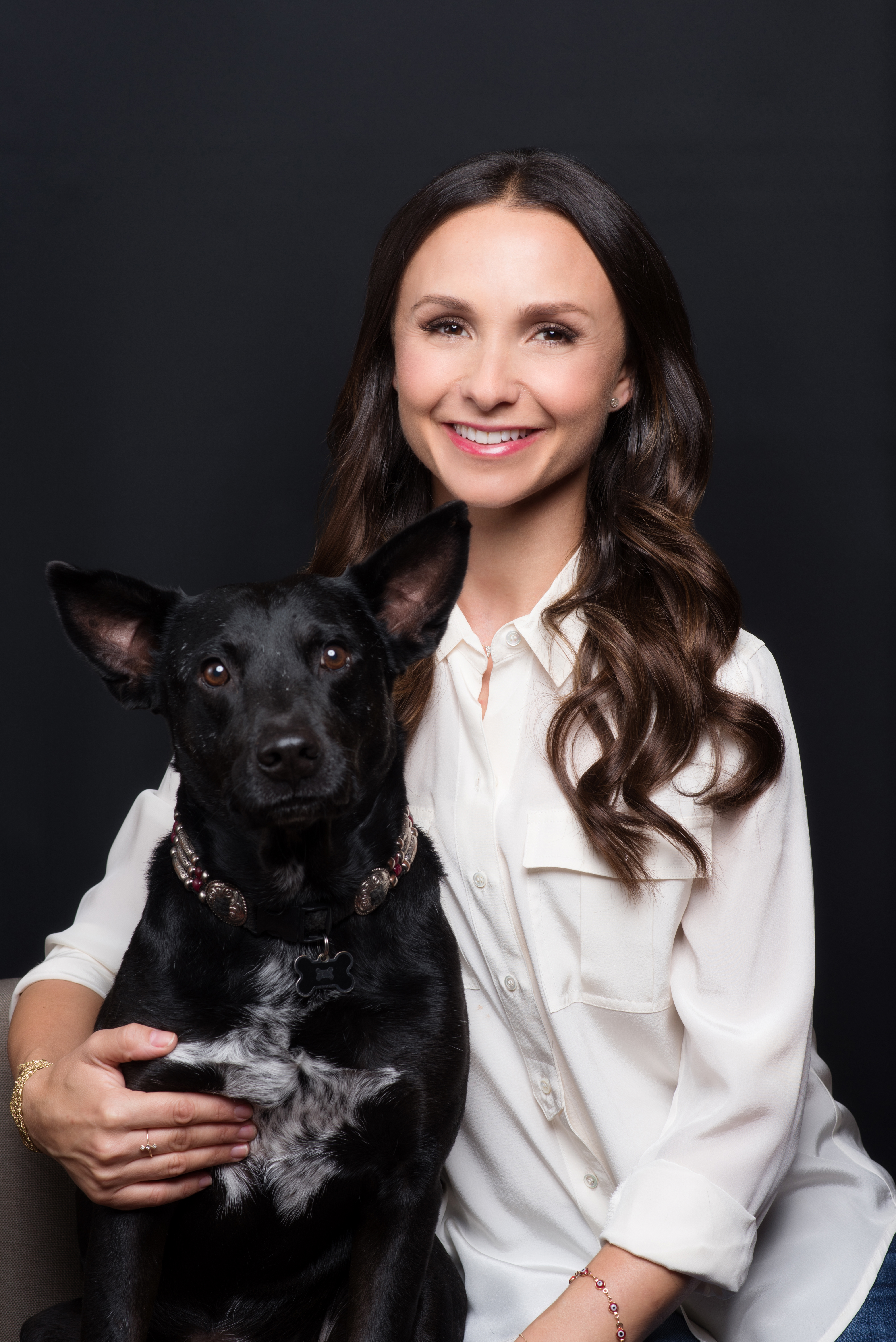 AW: Which agencies do you work with?  How do you promote them at the Winter Equestrian Festival in Wellington?
GB: I actually work with a few different rescues down here.  It started with Adoption Day at the Hampton Horse Show in New York.  This would be a horse rescue day, including usually a couple of dogs.  They allowed us to walk dogs in front of the audience at the Grand Prix.  That planted the seed for me.  I recently became a partner in the horse show.  I wanted to get dogs in front of the crowd every Saturday night.  They said yes, just to bring a tent and bring one dog for every volunteer that we bring.  All of the dogs get walked in front of the crowd. It's wonderful exposure.  It's all about the dogs – I let the rescue organization and the dogs themselves take center stage.  We've worked with A Second Chance, All For One, Danny and Ron's Rescue, Barky Pines, Miami Dade Animal Services and Palm Beach Animal Care and Control.  
AW: Tell about your Humane Society award.  
GB: That was a great honor two years ago.  The Humane Society of the United States recognized me with the Compassion in Action Award.  I got started working on a smaller committee, focusing on puppy mills. You have to tackle all the links of the chain to make a difference at the top.  Puppy mills is one of them. I went on some puppy mill raids.  It's like a criminal investigation, involves getting a warrant, and tends to be in rural areas where no one else is around. In brief, don't buy a dog from a pet store.  People tend to do what's convenient and what's in front of them.  My first dog, a bull terrier, I bought at a pet store, purely because I didn't know better. So a big part of what I do is educating people about why they should adopt and to spay and neuter their pets.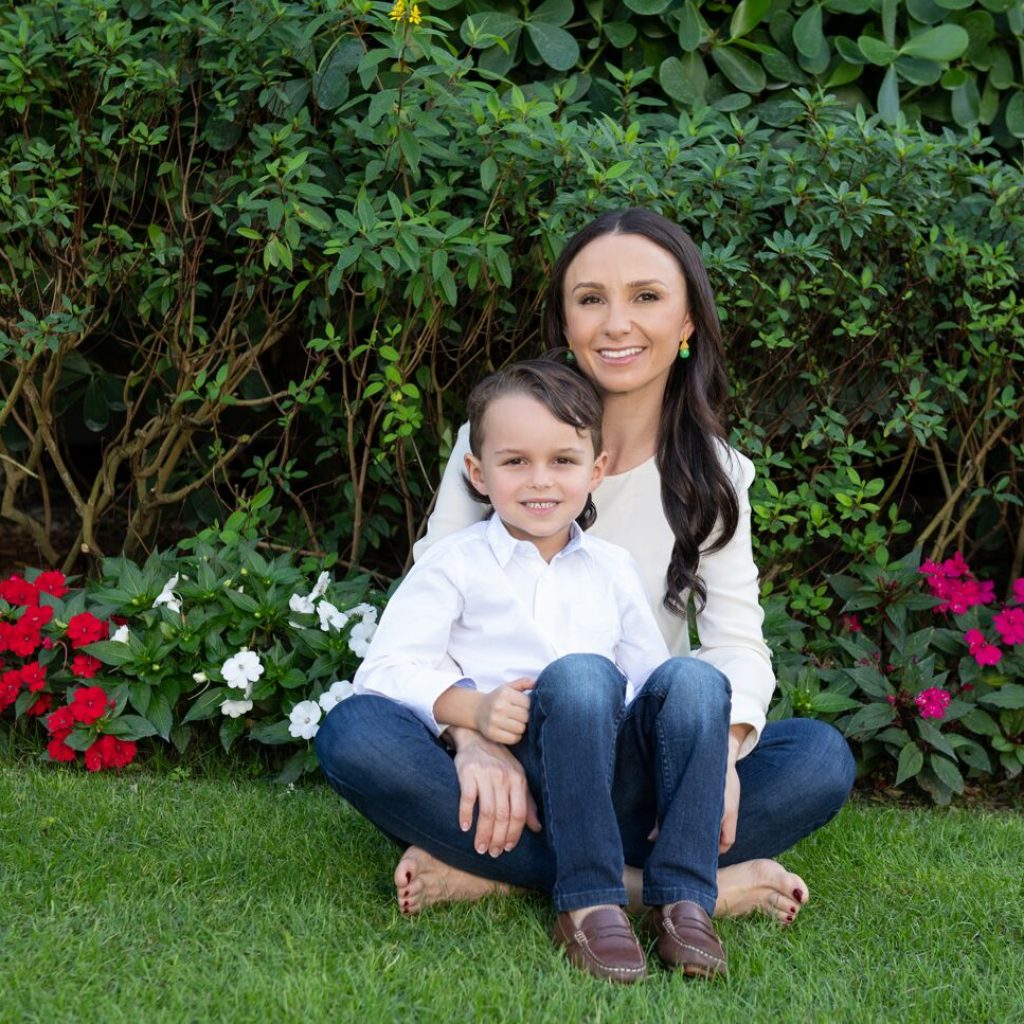 AW: How old were you when you started doing the jumping?
GB: I started riding when I was 4 and competing when I was 6.  I turned professional at 21.  
AW: What's the greatest honor you've received as an equestrian? 
GB: As an equestrian, there's the Maxine Beard award for an up and coming rider who shows potential to represent the US team internationally and I was lucky enough to win it in 2004, the same year I went professional and made my first developing riders team. 
AW: You are known as a philanthropist.  Are there other charities you are fond of?  Which ones?
GB: I've started the Rider's Closet – providing riding clothes, boots and tack for anyone in need.  This helps a lot with college riding teams and therapeutic riding centers.  
I'm also involved in Animal Aid, which provides funding for dogs in the South to get transportation up North for rescue.  People can't afford spay/neuter services in the poorer areas . Puppy mills tend to exist more in poorer areas too.  We do some cat transport, but it's mainly dogs.
AW: Tell us about the young adult novels you've authored.  
GB: Those are fun!  I was approached to work on them a couple years ago.  Personally, I never enjoyed writing, previous to this.  I found it to be a lot of fun to write about something I knew so well and was passionate about, growing up in the horse show world.  These novels are fiction, but loosely based on real life experiences.  
AW: What do you love about Wellington?
GB: I love a lot of things.  It's nice to be in one place for a few weeks at a time, since we travel so much on the equestrian circuit.  We all compete against each other but we're all friends too.  Wellington has become our community.  I can go anywhere in britches, and people don't look at me funny.  It's a true hometown.  If you walk into a bar or restaurant, you'll always know someone there.
AW: What's a typical day for you during the WEF season?
Mondays are spent in Palm Beach, going to the beach or going out to lunch.  Tuesdays are my "get things done day" with training here with the horses.  And then Wednesday through Sunday I'm competing.  I also coach my son's soccer team on Saturdays during the day.  I work out a lot, doing Pilates at Pilates Rocks, boxing at Fightfit Wellington and training at Athletes Advantage.
AW: Tell us about your family.
GB: My family right now is my son and all my animals.  My mother renting a house down here in Wellington for the season.  My father comes down to play golf.  There are the people who work for me at the barn – they support me and support my dreams.  They are considered family too. I have 12 horses here and a few more rescued and retired horses in New York. 
AW: Tell us about your pets.
GB: I have six dogs at home.  We have one foster dog at the barn, a rescued pig, a rescued goat and a rooster who just showed up and moved in one day.  He's best friends with our goat.  
AW: What's something people don't know about adopting a pet that wished everyone knew?
GB: You hear people say, "Oh, but I want this particular breed.  Or I want a puppy."  For every breed and for every age, there's a dog looking for a home.  There's never a reason to buy from a breeder or a pet store.